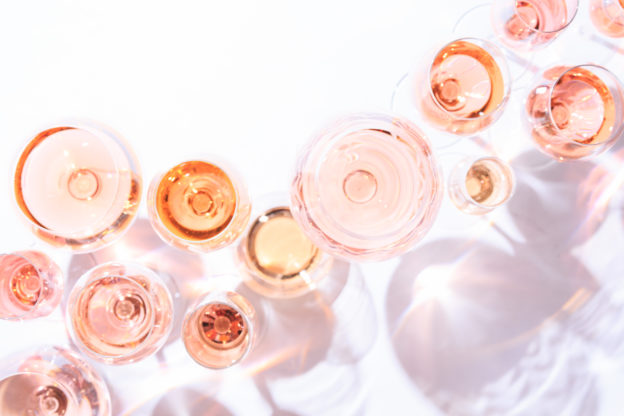 Often times brides and wedding party members can get stressed by the endless preparation, tight budgets, and scheduling, but having a "fiesta" bridal shower is a great way to take the edge off the planning. In Spanish, fiesta means a festival or celebration. Instead of having a traditional and stuffy bridal shower, really celebrate the marriage of the bride and groom at Cañonita.
Stress-Free Planning
We know what you must be thinking: "a bridal shower is just added stress." You have to buy decorations, send invitations, and then prepare all the food and beverages for your guests. Cañonita wants to take all that off your plate by providing you with an authentic atmosphere, traditional Mexican cuisine, and plenty of margaritas. Call ahead to reserve one of our many dining locations, including our beautiful Canal Viewing Patio, where you can watch the gondoliers float past. Each room holds anywhere between 10 and 400 guests, so don't worry about cutting down the invite list. Group dining packages also come with a variety of menu choices, which can even be customized to the bride's liking.
Fiesta Worthy Foods
Whether it is breakfast, lunch, or dinner, Cañonita is prepared to serve you fresh Mexican dishes from our cultured Executive Chef Daniel Marquez. For breakfast parties up to 25 guests, consider our Cañonita Buffet. All of your guests will have an array of options, from our Fresh Fruit Salad to our Chorizo Breakfast Burrito. Seated breakfast menus are also available, each with the choice of coffee or tea.
Lunch group menus come with the bride's choice of chips and salsa, salad, or soup to start, and three entrée choices for the guests. Our Wild Mushroom Enchiladas with slow-cooked Borracho beans and steamed vegetables is a popular choice for our vegetarian friends and family members. Dinner can also be served plated, but larger parties may have to choose the Cocktail Passed Reception Package. Have the bride choose six of our favorite hors d'oeuvres from our online list. We have a little of everything on the menu, from seafood options like the Tabasco Poached Shrimp Skewers to more hearty options like the Jerk Chicken Tostadas.
Hosting a delicious and colorful "fiesta" bridal shower may be the perfect way to rid the bride of any anxieties and prepare her for the big day. Call ahead to reserve your tables or go online to start planning the big event.